Help Ukraine Support People
Directly put cash into the hands of Ukrainians when they need it most, by donating to Help Ukraine Support People (HUSP). Your donation is matched with a request from someone in need within Ukraine to help buy food, supplies, or medicine.
Visit website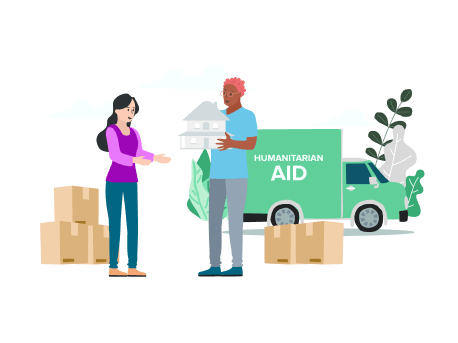 Ukraine Shelter
Help house Ukrainians by offering up a room or space in your home, or your air bnb, beach house, extra home, wherever! Ukraine Shelter has already found temporary housing solutions for more than 4,000 Ukrainians fleeing war.
Visit website
Go Help Now
Explore